SPOILER ALERT!
Episode 1
Karl tells Dev he thinks it seems wrong to have a stag do without a set wedding date, which Jason sees as his chance to take the mickey and suggest Stella's having second thoughts.

As Karl fumes, Leanne insists to Stella that she must go ahead with the wedding - it's what Nick would want.

Karl's stag night goes ahead but he flips after more goading from Jason. He grabs hold of Jason and makes a shock admission in a bid to scare him off.

Elsewhere, Hayley struggles to remain optimistic but is moved to tears when Roy surprises her with a special meal to celebrate their third wedding anniversary.

Also, Chesney admits to Fiz he regrets finishing things with Sinead. How will Sinead react when Fiz tells her Chesney only got back with Katy to be with his son?
Episode 2
Jason threatens to call the police but Karl points out they'll never believe him. A fight ensues and the boys have to be pulled apart by Dev.

Karl accuses Jason of jealousy and tells Stella she's making a mockery of his stag do by refusing to commit. She grabs Karl and leads him into the bar, where she announces they're going ahead with the wedding. Everyone cheers, while a shaken Jason tells Dev Karl admitted he torched his van. Could he have been capable of setting fire to the Rovers too?

Elsewhere, Carla tries her best to reassure Hayley when she finds her on Maxine's bench, clearly worried about her operation.

Also, as Katy heads off to town with Steph and two of her guy mates, Sinead tells Beth how much she misses Chesney - and that she knows he's split up with Katy. But Sinead's even more confused when she spots the group coming home from town and sees Chesney step in protectively when one of the boys comes on too strong to Katy.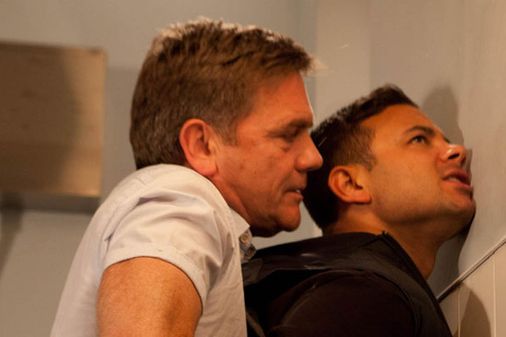 © ITV
Karl shows his dark side