SPOILER ALERT!
Episode One
Nick is devastated by Leanne's revelation and so Gail, concerned for Nick's wellbeing, begs Leanne to give him another chance. Leanne relents and offers Nick time to spend with Simon at Faye's Halloween party. But will the bustle of the party prove too much for recovering Nick?
​
Owen's suspicions about Grace come to a peak when he notices her unkindness during the Halloween party.

As a melancholy Eileen continues to mope, Liz organises a girl's night out to cheer her up.

Elsewhere Roy worries about his own dilemma after seeing Anna cover for Tim when he forgets Faye's costume.
Episode Two
Leanne walks in during Nick's outburst and takes Simon away, convincing Nick that he has ruined any chance of reconciliation with her. But after Leanne talks out her feelings with Stella and Eve, it is clear she is still very much in love with him. Will she ever find a way to forgive him?

Anna calls off the Halloween party and Faye is furious, whilst Grace gets an earful from Sally for taunting Nick.

Eileen has a fab night with Liz and Deirdre, and things only get better when she hears from Todd that he is coming home to visit.
​
​Elsewhere Roy prepares to welcome Hayley back home.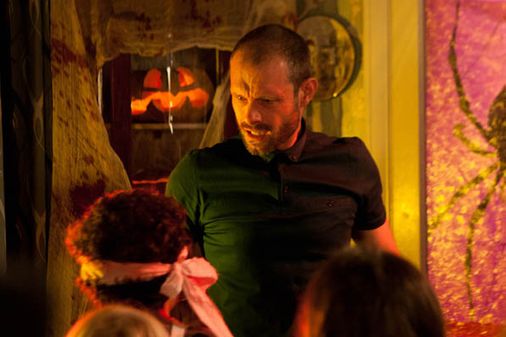 © Getty
Nick snaps at the Halloween Party