SPOILER ALERT!
Episode 1
Leanne presses ahead with her plans for a student night, with David's support. Nick's sceptical - especially when she invites a local supporter along - but before long the bar starts filling up and he buries his concerns. The night appears to be a success, but outside David is putting a call in to the police.

Elsewhere, Chesney denies to Sinead that he and Katy has unfinished business. But when Kirk and Beth admit what they've seen, its clear Chesney's worried for Katy.

Also, Faye's happy to be back at home and Tim is putting on a brave face. But when he tells Jason about Owen's threat, his friend tells him not to give up on Faye so easily.
Episode 2
Nick's horrified as the police search the Bistro for drugs. Though no evidence has been found, the damage is done and the reported has her story. Nick tells a hurt Leanne she can't take risks with his business again as David's scheming builds momentum.

Elsewhere, Katy's shocked to hear Ryan was spotted with another woman. She heads home to confront him and reads his texts, demanding to know who she is.

Also, Tim calls round to Anna's with a box of Faye's things before later sadly telling Sally he's leaving town as it's for the best.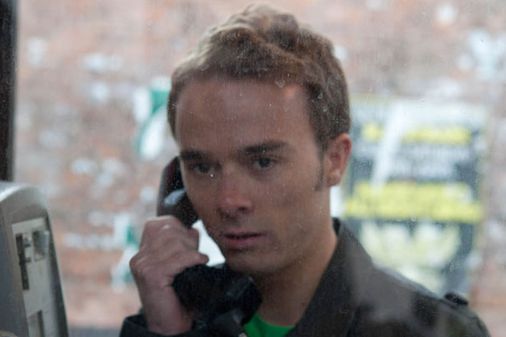 © ITV
David rings the police - what's he up to?