SPOILER ALERT!
Peter goes to Tina's and she suggests that they should tell Carla the truth as they love each other, but Peter's horrified when Tina admits she told Steph about their affair. Meanwhile, Carla receives a nasty shock when she hears that her step-dad George has died, and can't face doing a pregnancy test.

Worried about his mum, Steve warns Tony not to mess her around, but Tony shrugs him off.

Phelan winds up Gary and Owen to horrible levels, forcing Gary to dig a grave for a dead pigeon and making Owen wash his car.

Elsewhere, Maddie makes a show of waving at Sally outside the factory, Steve warns Lloyd not to rush things with Andrea, and Roy ignores Fix's suggestion of various fund-raising ideas in memory of Hayley.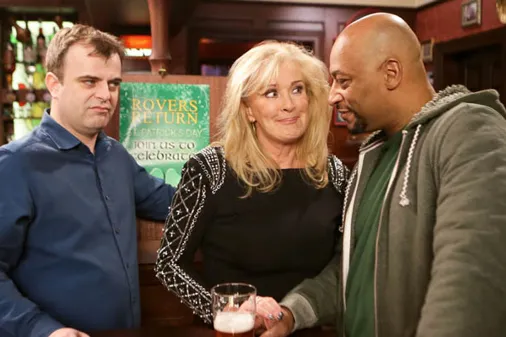 © ITV Pictures
Steve warns Tony not to mess Eileen around