SPOILER ALERT!
Episode 1
At Jake's homecoming party, Tina puts on a brave face but all the memories come flooding back as she holds Jake again. Her heart breaks as Owen makes a speech, thanking Tina for carrying the child. Tina loses her cool and after an argument with Tracy she storms off into the night, bottle in hand.

Elsewhere, David struggles to hold it together as Nick remains in hospital. Will he finally crack as the consultant tells the family Nick may never wake and that if he does, he could have brain damage?

Also, Beth fears Craig is taking drugs and Sophie and Jenna notice Sally's keen on Tim.
Episode 2
Tina drinks to numb the pain, alone on the Red Rec, as Tommy blames himself for her state - she only got into this so she could pay his debts.

Rita heads out to find Tina but by the time she arrives at the Red Rec, she's gone home. As Tina is comforted by Tommy and Dennis, they wonder where Rita's got to…

Elsewhere, David's sick with remorse and begs Nick not to die, vowing to confess. Will he admit the truth to Kylie after she tells him how much she loves him?

Also, with no evidence of drugs, Beth wonders whether Craig is struggling with his sexuality.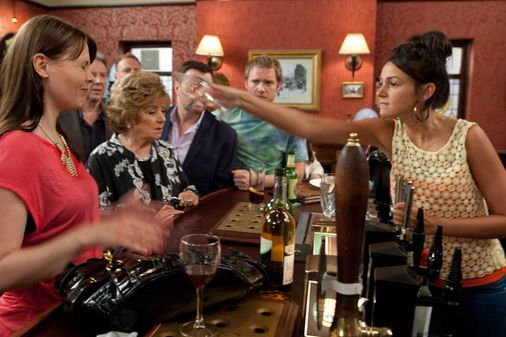 © ITV
Tina loses it - and Tracy's the target