SPOILER ALERT!
Leanne's furious when a male stripper cancelled for her hen night. Kal agrees to step into the role, and Leanne can't avoid checking out his six-pack. When they're alone, Leanne helps him undo his bow tie and the sexual tension is undeniable.

Tracy's impressed when Rob does a deal with a dodgy mate and off loads the knock-off goods. Realising Rob is perfect for her she suggests they get married. Will Rob accept?

Tina's relieved when Steve tells her he won't tell anyone about the affair.
​
Elsewhere, Anna takes a cleaning job at the Rovers, Maria is still jealous of Fiz and Tyrone and Gail is furious to learn to burglar only got a year in prison.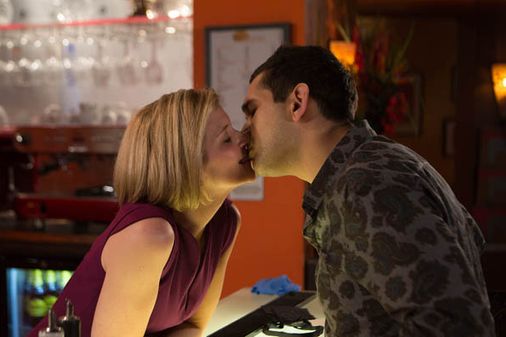 © ITV Pictures
Kal and Leanne struggle with their feelings