SPOILER ALERT!
Peter tells Deirdre he's going to Tina's funeral but David spots him at the back of the church and blames him for Tina's death. As the mourners gather round the graveside, Peter drunkenly stumbles towards Carla but Rob steps in and a fight breaks out. Peter tells the shocked mourners that Tina ruined his life and now they're even but as the police arrest Rob and Peter, has Peter dug his own grave with his recent admission?

Kal vents his emotions on a punch bag in the gym while his Dad tries to offer him some words of comfort. Leanne approaches Kal outside the gym. Will Tina's death bring them back together?

Steph, Luke and Katy hold their own wake for Tina in the flat. Luke tells Katy he likes her and they are about to kiss when Steph walks in.
​
Elsewhere, Kylie's scathing when Gail receives a letter from Michael telling her he's now got a job in a garden centre so Kylie writes a spoof letter from Gail to Michael and posts it.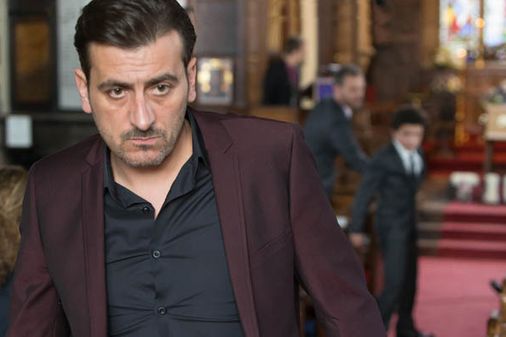 © ITV Pictures
Tensions erupt at Tina's funeral