SPOILER ALERT!
Episode One
Peter takes Tina to a hotel for the afternoon for their affair, but she feels slightly bad knowing Carla is attending her stepdad's funeral. Peter eases her conscience, but whilst they're dining they spot David arriving at the bar. Are they about to be caught out?

Gail babysits for Max and Lily whilst David and Kylie go to a hotel for the night. When Gail arrives home, she finds a man claiming to be inspecting a gas leak – but is there more to it?

Kevin's furious with Tyrone when he shows him all of the unpaid taxes and invoices.
​
Elsewhere, Luke starts working at the garage, Phelan is being as terrible to Gary and Owen as well, and Kal tells Leanne she understands why she can't be with him.
Episode Two
Peter and Tina make a run for it whilst David is reading the menu and spending the evening locked in their hotel room. Tina always wants them to be together, so how will she feel when she's alone and Peter's back with his wife again?

Kylie realises the gas man is an intruder, but before she can do anything he drives off. Gail realises her favourite necklace has been stolen and is miserable.

Tyrone feels like he's let Kevin down, and Fix asks Sally to have a word with Kevin to go easy on him.
​
Elsewhere, Carla tells Michelle she wants an abortion, whilst Kevin reminds Stella she needs to start looking for somewhere else to live. Gary is worried when Owen accepts a new tiling job and plans to steal tiles from the mill so they'll be quids in.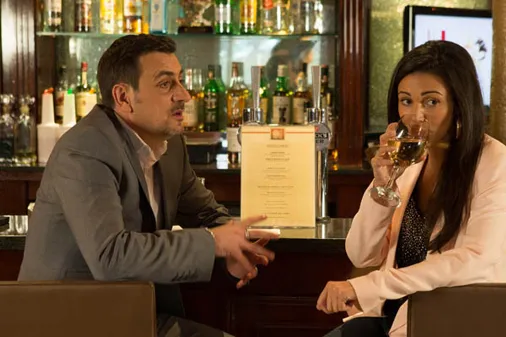 © BBC Pictures
David interrupts Tina and Peter's affair