SPOILER ALERT!
Leanne is back on the street but is still confused about her feelings for Nick and unsure what to do. Leanne and Nick finally face each other and he begs her to take him back, but will she give him another chance?

Liz and David disagree over whether Tina should pay for the window, whilst Rita begins to worry when she sees David both homeless and jobless, looking at vacancies in the Kabin window.

Anna let's Faye throw a Halloween party, but Faye wants to change the date once she finds out that Grace can't make it, leading Owen to notice how much Grace is influencing her.

Elsewhere, Beth wants Sinead to help her win employee of the month.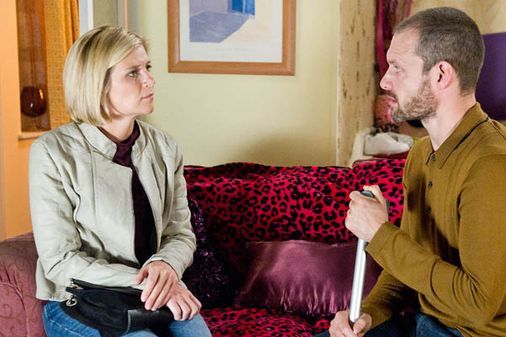 © ITV Pictures
Nick wants Leanne back