SPOILER ALERT!
Still arguing about Tina, Bianca and Sonia put their fighting aside when Whitney tells them she's worried about Carol. Back home, they find Carol meeting a wig specialist, having shaved off her hair. Trying to be there, Bianca can't help but make digs at Sonia. She pushes her too far and the argument moves onto the street.

David puts the pressure on Max who is adamant he had nothing to do with Lucy. However, David threatens to go to the police so Max comes clean about their affair. David gives him an ultimatum, either Max tells Ian or he will, but what will Max do?

Ian frantically searches through Lucy's things for clues. It's clear Peter and Lauren are growing closer as they continue to support each other.

Jake offers to help Tina in her bid to get back in Tosh's good books by teaching her how to cook over at the flat he shares with Aleks. However they are quickly interrupted by Tosh herself with the news that she is moving into Aleks's other room. Tina is left feeling uneasy when Tosh suggests they move in together.

Alfie is dejected about the stall now that he's running it on his own however, after some encouraging words he remembers his old tricks of the trade and reconsiders his options.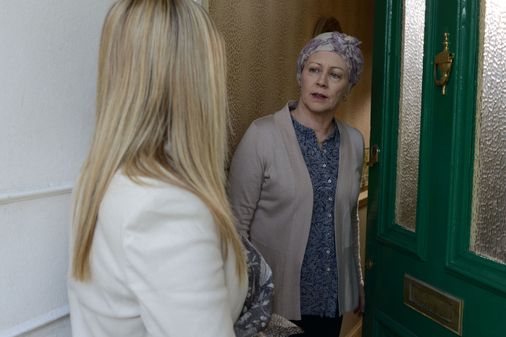 © BBC Pictures
Whitney worries about Carol