SPOILER ALERT!
Ronnie takes matters into her own hands and confronts Jack about refusing to let Roxy back in to Amy's life. As the pair argue, Roxy arrives but will she come clean about everything that's happened?
Meanwhile, Donna grows frustrated when Buster and Lee continue to take advantage at the Marketleading her to seek help from the council. With no luck, Donna closes up and after a drunkenincident at The Vic, Kush takes her home. Kush gets more than he bargained for however when adrunken Donna tries to kiss him. Kush quickly leaves but when he returns, he is stunned by Donna'srequest
Masood invites Denise to lunch and quickly clocks on that all is not well. Later on, Denise heads to the community centre to sign up for her GCSE course but feeling too old, she signs up for Salsa with Carmel instead.​​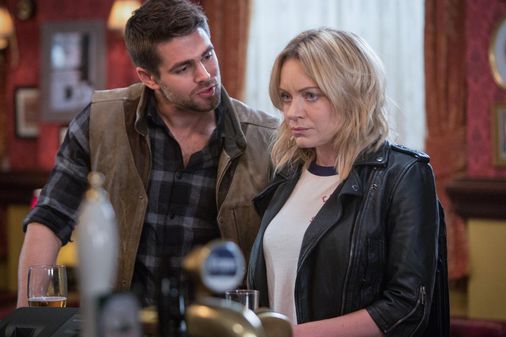 © BBC Pictures