SPOILER ALERT
Max is back in Walford and just can't seem to close the door on Kirsty.

Carl speaks to Kirsty and tells her he was only with Kat to make her jealous - he asks her to come and see his mum again and she says she'll think about it.

Max sees her again and she gives him a final ultimatum about their relationship - meet her at the flat later is he wants to be with her otherwise she'll leave him alone for ever.

Carl picks up on what's going on and makes a plan of his own - he has a friend help hold Max up so he can swoop in and find Kirsty, thinking Max just never showed.

Meanwhile Sadie, the woman buying out the salon has arrived in town.

Poppy is desperate to impress and gets even more anxious when she learns she'll have to earn her job if she want to keep it.

Alfie and Roxy have set a date for their wedding and Roxy ends up letting it slip to Kat and is surprised by her response - she's getting really good at hiding her true feelings.

Michael is unimpressed when he sees Danny looking after Scarlett and is disappointed when his background checks come back clean.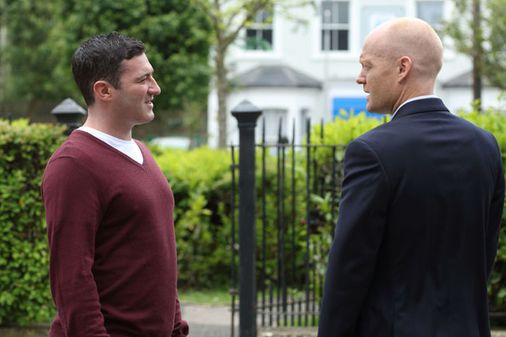 © BBC Pictures
Max confronts Carl over Kirsty