SPOILER ALERT!
A mortified Donna reels from her drunken actions and as she babysits Pearl, confides in a supportive Pam about wanting a baby. With both growing frustrated at the current state of the market, Pam suggests that Donna steps forward as the new market inspector. When Vincent arrives, she tells him her news and drops a bombshell - she wants him to be the father of her baby.
Worried about her sister, Ronnie takes Roxy out for drinks and tries to talk to her about Andy but Roxy refuses to open up. After Ronnie shares some advice, Roxy eventually comes round and messages Andy.
Lauren is stunned to learn that Max has stopped her and Abi from visiting him and turns to Kathy for support. Kathy reminds Lauren she is part of the Beale family and Lauren later offers to help out at the restaurant.
Pam struggles with the Coker's growing financial problem but agrees to go to the salsa class with Les. The residents get more than they bargained for however when Kim reveals herself as the tutor.Pam quickly leaves when Babe arrives and at home, comes clean to Paul about what's going on. Back at the community centre, Carmel and Kim clash over Kim's teaching methods.​​​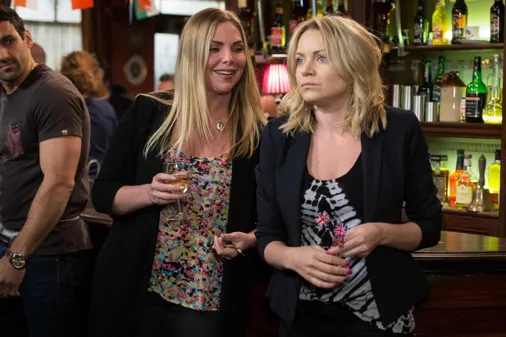 © BBC Pictures