SPOILER ALERT!
Ian forces himself to face reality after hearing Peter's news. But will he change his mind about proposing to Denise?

Wayne wants a room at the B&B and stumbles on an unhappy Denise. He persuades her to have a few drinks with him, then tries to kiss her. She rejects him and goes home to Ian. Finding the engagement ring, she accepts his unspoken proposal.

Kirsty confronts Max about the divorce papers, wanting to give things another try, but Max couldn't care less. However, will he change his mind when he hears that Tanya has a new man in her life?

​Elsewhere, AJ has been offered a job in Birmingham, but will he accept?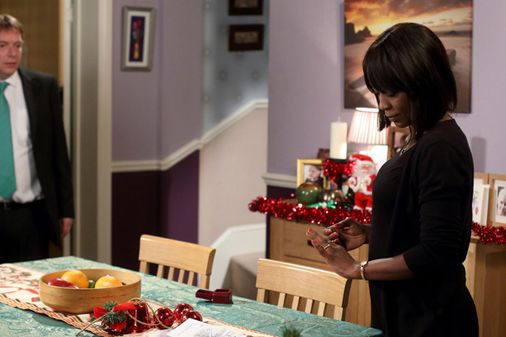 © BBC Pictures
Denise finds the engagement ring