SPOILER ALERT
After discovering Sam and Ava together, Dexter is furious - he tells Sam he's got to leave, despite assurances from his mum that he makes her happy, he's not interested.

Dexter speaks to Cora and Phil and seems to be coming around to Sam's promises that he won't hurt them.

He overhears Sam claiming he can handle Dexter and is infuriated - he tells Ava: It's Sam or him.

Lucy and Peter are questioning how Ian is able to pay for the restaurant repairs and why he refuses to involve the police.

He's convinced the damage was Carl's doing and Carl does nothing to make him think otherwise.

Janine is quick to get the police onto it and Bianca's terrified Jean's going to blab and land her back in prison.

Peter's suspicious of Whitney's involvement and when Ian drops gets the police to drop the case he tells her she's got away with it.

It's Tyler, not Bianca, who comes to Whitney's defence.

Eventually Ian and Bianca both tell their kids why they've reacted the way they have.

Things go from bad to worse with Max and Kirsty and Carl happily listens on to all of it.

Alice gets her job as Scarlett's nanny back - are Michael and Janine still using her for their games?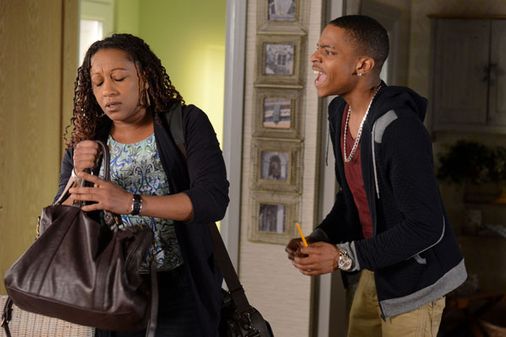 © BBC Pictures
Dexter issues Ava with an ultimatum