SPOILER ALERT!
​
The Carters host Linda's birthday party at The Vic and Johnny introduces Gianluca to the rest of the family. After the initial awkwardness, Linda tries her best to be happy for her son. Later at The Vic with Linda's party in full-swing, Dean accuses Shirley of bringing George back to Walford in an attempt to prove herself as a responsible mum when she never was. Shirley retreats to Patrick's whilst Linda is treated to a surprise by the family in front of a packed pub. By the end of the night Linda is feeling sentimental about having her kids around her and makes an unexpected announcement to Mick… she wants another baby.

Following on from the power cut, Tina catches Billy in their flat and soon discovers he has been stealing their electricity but he vows to pay everything he owes back, which appeased Tina. However, when Tosh finds out, she isn't as forgiving as Tina.
​
Patrick struggles to get his head around what has happened but he doesn't tell anybody. Instead he puts a brave face and attempts to carry on as normal, even performing karaoke at The Vic.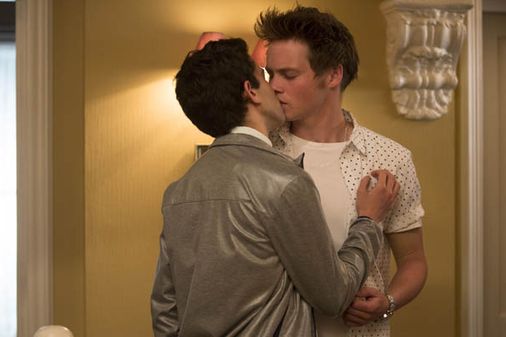 © BBC Pictures
The Carters host Linda's birthday party