SPOILER ALERT!
Concerned that Ian can't handle the pressure of lying in court, Peter suggests they tell the police the truth. But Ian's terrified of what Carl would do to him if he didn't give evidence. Will he be able to convince Carl that he shouldn't testify?

Peter feels guilty when he sees an upset Lauren and she pleads with him to help her if he ever cared about her.

A loan shark visits Kirsty and demands payment on her loan, otherwise they will seize her possessions. A furious Lauren overhears and tells Kirsty to get out – will the stress push Lauren back to drinking?

David is about to interrogate Terry in The Vic, but he's shocked when Terry second guesses David's concerns and assures him that he loves Bianca and would never hurt her.
​
Terry makes friends with Patrick when he rallies the troops to help clean the graffiti-covered war memorial.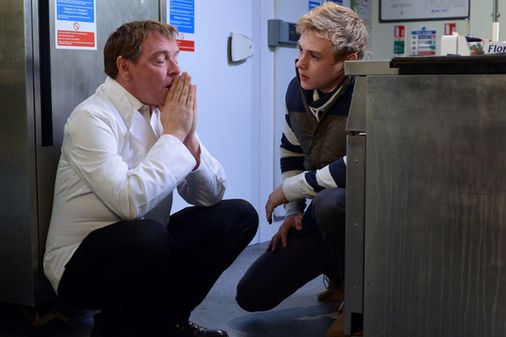 © BBC Pictures
Peter tries to convince Ian to go to the police