SPOILER ALERT!
It's the day of Max's court hearing and Lauren tells Abi they need to be there for their dad. Their plans change when Abi says she can't face him leading Lauren to suggest they write a letter instead to say they're here if he wants to be a family again. Outside, Lauren hands Stacey the letter and tells her it says they'll be waiting at The Vic – but will Max reach out to his family?
Pam tries to be more positive and suggests Ben should stay the night leaving Les feeling guilty for his actions the night before. As Pam prepares for Ben's arrival, Les attempts to get rid of Christine's belongings but can't bring himself to do it. As everyone settles for the night, a struggling Les once again becomes Christine but as he puts on her wig, someone walks in …
Kim turns to Patrick for support with Vincent and the pair confront him and Donna together – can they change his mind? Vincent is fuming when he realises Kim has reached out to Claudette but whose side will she take? Elsewhere, Louise plays games with Bex and tells her to pretend she doesn't like Shakil in order to make him fight for her.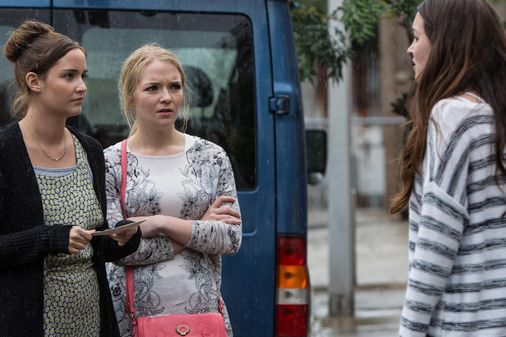 © BBC Pictures