SPOILER ALERT!
Dexter is increasingly anxious as the consultant talks him, Ava and Sam through the operation. As he looks at the consent form, he admits he can't go through with it and runs off. Back in the Square, he ignores phone calls from Ava and opens up to Patrick.

Cora arrives home and is annoyed she wasn't told sooner when Abi and Kirsty fill her in on why Max is in prison. As she learns of Dexter's op to save Sam, she rushes to the hospital. Sam and Ava are shocked when they see Cora in the doorway and she asks if Dexter's seen sense and done a runner. She vows to stick around in case he comes back.

Dexter admits to Patrick he's worried about how his mum will cope if anything happens to him. Patrick persuades him to be honest and Dexter returns to the hospital to find his warring mum and gran. He decides to go through with the op.

Elsewhere, Janine is determined to hold it together as Michael enjoys his power. He winds her up about how bad a mother she is and Janine starts to scheme. She lets Michael look after Scarlett for a couple of hours before telling him she's changing her daughter's name to Butcher. He furiously grabs her throat and she apologises.

Also, Danny and Lucy are pitted against each other at Butcher's Joints, but Lucy is left fuming when Danny plays dirty. And Phil agrees to let Jay move back in with him.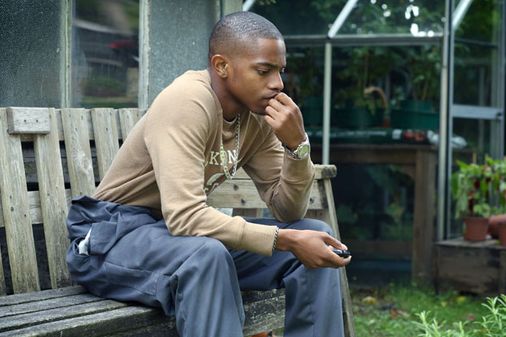 © BBC
Dexter has a big decision to make