SPOILER ALERT!
It's the day of Max's trial. Carl wants to share a taxi to court with Ian to ensure that he turns up, but is furious when Ian's a no show. Max and the Branning family begin to feel hopeful, but Peter is worried about Ian's whereabouts after finding a holdall full of Ian's clothes.

Without Ian, the Judge decides there's no case and an overwhelmed Max is found not guilty, leaving the Branning family feeling overjoyed.

Meanwhile a van stops on the edge of some wasteland and the doors are thrown open to reveal a bound and gagged Ian. And a grim-faced Max and Phil…

Janine is shocked that Michael's body has been released for burial and hands all the responsibility of Michael's funeral over to Alfie.
​
It's Ava's birthday and Cora brings her a card, making Sam feel guilty for forgetting.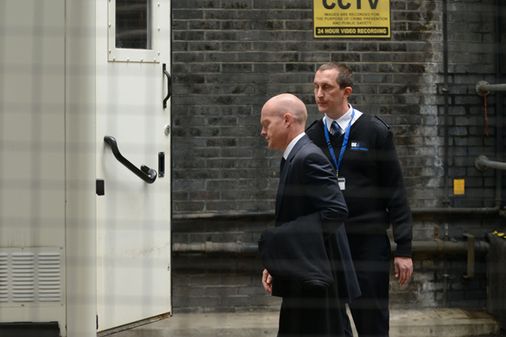 © BBC Pictures
Max gets taken to court