SPOILER ALERT
People watch on as Carl gets searched by the police.

When Max hears that Kirsty is with him he rushes over and deflects questions over whether he was the one to report it.

After they leave Carl checks Max's phone as sees the police's number.

Carl returns the phone to Max and warns him he will get Kirsty back in three weeks and they will be the worst three weeks of Max's life.

Lauren is helping out at R&R and opens up about her almost-drink to Whitney and Joey.

They are disgusted and she leaves upset, before returning to tell them they're hypocrites.

She resisted temptation which is more than they can claim.

Kat and Bianca go to the singles night to make themselves feel better and Bianca lands herself the only semi-decent guy in the room.

Poppy, Fatboy and Dot all plan a surprise date for Alice and Tamwar, who hit it off.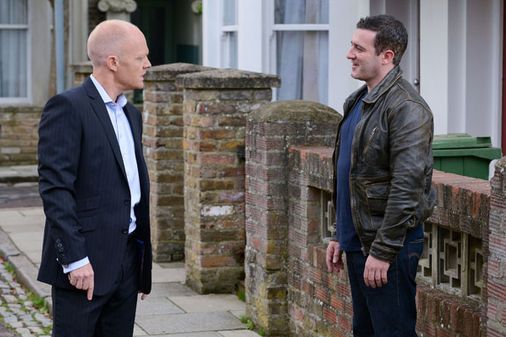 © BBC Pictures
Max has been warned