​SPOILER ALERT!
A panicked Steven avoids Lauren's questions over his shocking news but assures her everything is okay. As a worried Lauren heads to work, Abi learns about Steven's lie and warns him to tell the truth to Lauren. As Abi's words ring home for Steven, he spies on Lauren at work and hears her tell Josh she's giving Steven another chance. Seeing a glimmer of hope for their relationship, Steven pushes forward with his plan.
Ian celebrates when he accepts an offer on the Chippy but his excitement soon fades when he realises who has bought it – Weyland & Co, where Max works.
Sonia is surprised when she learns a stubborn Dot is coming home despite the doctor's advice. Back home, Dot is upset by the changes made to her house and is distraught to learn Robbie has sold some sentimental furniture. Alexandra seeks help from Keegan as they plan to cause havoc at the prom. Sharon moans to Michelle about the Taylors.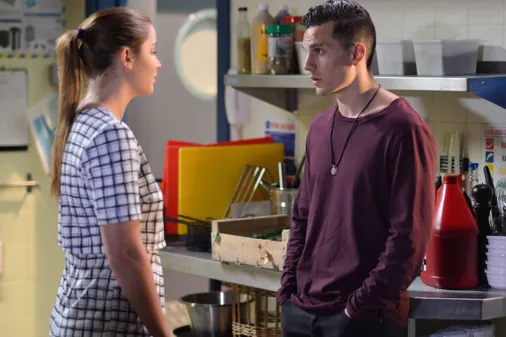 See album