SPOILER ALERT!
With Jack gone, Ronnie tries to make amends with Phil - but he refuses to forgive her. Michael later winds her up about Jack leaving, while Sharon gloats as she hears the news. But when Phil rejects Carl's business proposal, he approaches Ronnie.

Later, in the pub, Phil is forced to step in as Carl refuses to back down on his business offer to Ronnie. He soon backs off when faced with Ronnie and Phil and the pair slowly make amends. She's relieved when Phil invites her to move back in.

Alice can't get her job back but Michael promises they'll work something out. He manipulatively confides in Alice about his past and she vows to do anything she can to help get Scarlett back. His plan can now begin.

Elsewhere, Cora reminds Kirsty she isn't Lauren and Abi's mum, but Kirsty is adamant she'll be there for the girls while Max is in prison. When Lauren returns from her date with Jake in a good mood, Kirsty's pleased with the progress she's made.

Also, Whitney's first day as a teaching assistant is tough - she is quick to intervene when Morgan gets picked on but Ava reminds her she can't take sides.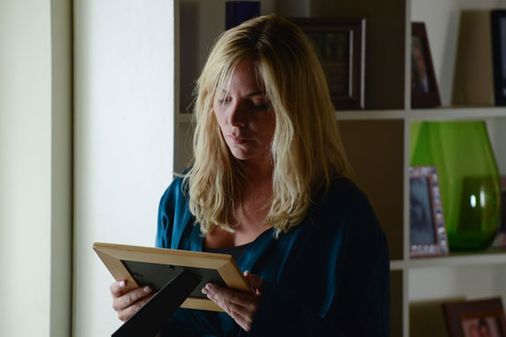 © BBC
Ronnie's feeling lonely