SPOILER ALERT!
Stacey and Martin's wedding day has arrived and feeling more positive, Stacey tells Martin she wants to go ahead with the wedding. But will Stacey and Martin get the wedding day of their dreams?
For the Beale family, things take a sinister turn when Bobby loses his temper leading to devastating consequences which will change the Beale family forever …
In the wake of Peggy's death, Sharon does her best to help Phil but will he accept her support?Elsewhere, Bex and Shakil grow closer, and Kyle makes a discovery.​​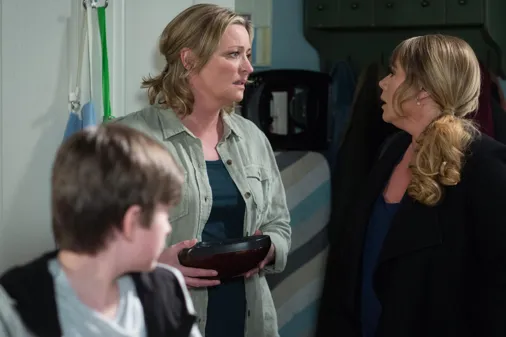 © BBC Pictures