SPOILER ALERT!
The fallout of Lauren and Jake's affair continues as Lauren heads out for work, but she is shocked when she hears Sadie's decision. She rushes to Jake's place to find he has been drinking, then goes to leave in his car, forcing Lauren to go with him.

Mick and Linda are annoyed when they see Wayne doing a good job at The Vic, so Linda comes up with a devilish plan to get rid of him once and for all…
​
Elsewhere, David and Max clash over the car lot, but David sorts things out between them. Kat asks Shirley for help selling the meat, and Bianca worries Carol is working herself too hard.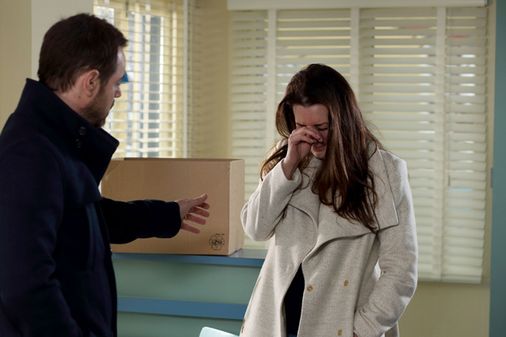 © BBC Pictures
Lauren is shocked at the consequences of her actions