SPOILER ALERT
Ian is snowed under with the restaurant as Lucy and Jean refuse to help him.

He bumps into Carl and promises him his money by tomorrow...how's he going to manage that?

Jean's nervous to meet Ollie but the date goes well and ends with a kiss.

Jean's guilt overwhelms her and she confesses everything after finding herself comforting Ian at the restaurant.

Kat's putting on a brave face as she agrees it's fine for Alfie and Roxy to announce their engagement to the square that evening.

Denise finds Shirley's benefits letter as Phil finds Shirley herself sleeping in one of the cars at The Arches.

Shirley accepts a warm bath but claims the only reason she's there is because the B&B is full.

Phil goes to the B&B and Denise tells him the truth - he pays for two month's rent but makes her promise not to say where the money's come from.

Carl gets chatting with Kirsty again and reminds her it's his mum's birthday.

She still thinks they're together - will she go with him to her care home?

She agrees but bursts his bubble when she tells him they can tell her they've split together.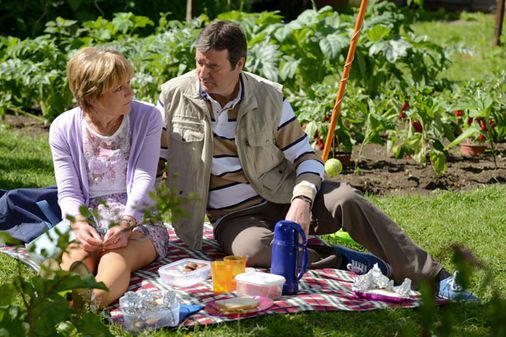 © BBC Pictures
Jean and Ollie's date goes well