SPOILER ALERT
Phil gives Shirley £1000 but he gives him till 5pm to triple it.

Knowing he has no other option he puts pressure on Max to sell more cars.

Carl watches on and antagonises Phil over what he's seen.

He takes her £2000 and rather than be satisfied she informs him it can act as a down payment before he can get the rest together.

He returns home furious, to find Carl parked in front of his house, this is all part of Carl's plan and it's only just beginning.

Phil puts pressure on Dexter to work, putting a massive bump in their holiday plans.

He and Jay are fuming but they come up with a plan to go on a camping trip instead.

Lola can't decide whether to go on holiday after Cindy makes a comment about her looking after Lexi, Abi drops out as well but eventually the four are reunited and the plans are back on.

Everything comes to a head over Abi's exam results; Lauren's feeling guilty and when Max finds out he's furious and blames Jay for being a distraction, forbidding her from going on holiday.

Lauren then steps in to tell them she's found a plan for how Abi can still study to become a vet!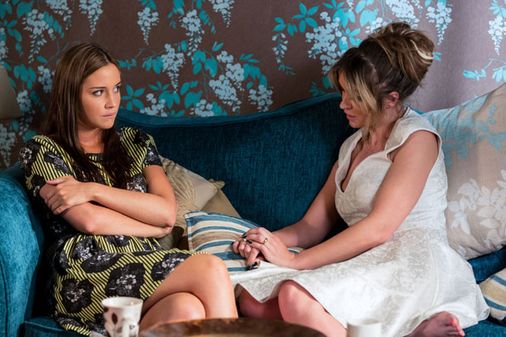 © BBC Pictures
Lauren's feeling guilty over Abi's results