SPOILER ALERT
Sam tells Dexter that even if he is a match he won't accept his kidney but when his friends find out they tell him they'll support him whatever he decides.

Ava finds out she's not a match and when she finds out Dexter's plans insists he not go through with it - he agrees but then finds out he is a match.

What will he decide?

Roxy continues to lie to Alfie and see Ronnie behind his back but Ronnie's sick of being her dirty secret.

Meanwhile at R&R she argues with Sharon who goes on to complain to Phil.

Not interested Phil offers to buy her half of the club.

Kirsty's desperate for money but refuses help from Carl while Lauren's trying to help make ends meet with her cleaning job at The Vic.

In the evening Joey tries to spoil her and cook her dinner but she's more interested in texting Jake.

Elsewhere, Michael stops Tamwar from making things up with Alice.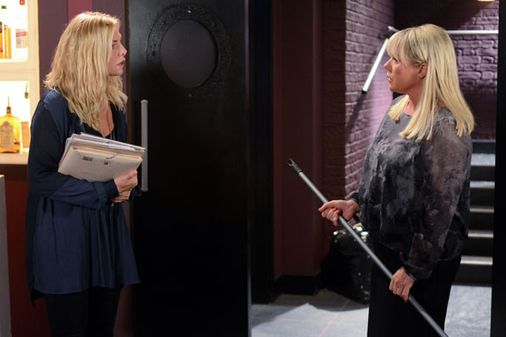 © BBC Pictures
Ronnie and Sharon butt heads