SPOILER ALERT!
Michael gets Alice to retrieve the pills before Janine gets home, but she's worried that he won't tell her what he's up to. Michael promises her a new life for them and Scarlett in Morocco, but first she has to help him slip Janine the pills so that they can take Scarlett and leave.

Peter tells Ian they must go to the police to set the record straight, but Ian doesn't want to lose everything again. Peter tells Lucy the truth about Max, but she agrees with Ian that he can't backtrack now.

Knowing Lauren needs cash, David offers his services at the car lot but will desperate Lauren take him up on his offer?

AJ is Sadie's knight in shining amour after a man tries to steal her bank statements from her overflowing bins. After helping to catch him, AJ asks Sadie out for a drink, but she turns him down because she's married.
​
David tells Whitney they can manage perfectly well without Carol, just as Carol returns to the Square.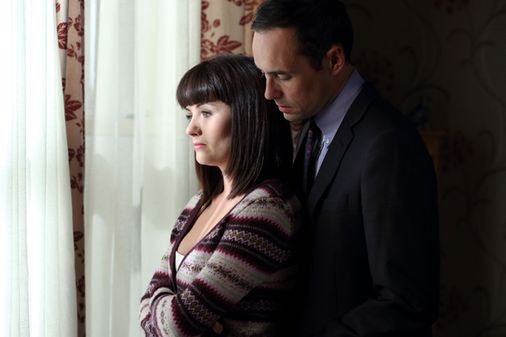 © BBC Pictures
Michael reveals his plans to Alice