SPOILER ALERT!
Michael makes the last preparations for his master plan and he tells Alice to put some pills in Janine's drink and plant the rest in her house. He secretly plans to frame Alice by packing her passport, ticket and the pill receipt in her bag.

Back at Janine's, Alice suddenly realises there should be more tablets left and shockingly realises that Michael intends for her to kill Janine…

Lauren is pleased with the money she has made, but Abi puts a dampener on her good mood when she reminds Lauren they still owe another £10,000.

Carol is in disbelief when Whitney admits she was wrong about David and tells Carol to give him another chance.
​
Elsewhere, Cindy cleverly plays Ian and Denise and manipulates them into taking her shopping to buy her a brand new wardrobe to make her feel like part of the family.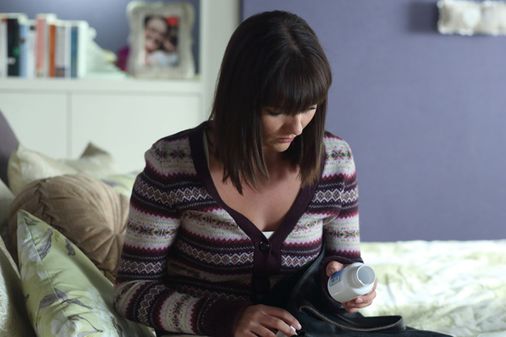 © BBC Pictures
Alice realises the truth about Michael's plan