SPOILER ALERT!
Despite Sharon's pleas, Phil returns to his old ways and goes for a drink leaving Sharon feeling confident that the divorce was the right thing. At The Albert, a drunken Phil make a pass at Shirley but she is quick to refuse.
​​Meanwhile, an upset Denise shares some harsh words with her daughter and after an argument with Carmel, finds herself drinking in The Albert with Phil. Despite their hatred for each other, Phil sneaks Denise back home and one thing quickly leads to another…
Elsewhere, Pam is disappointed to see Paul has given Ben another chance.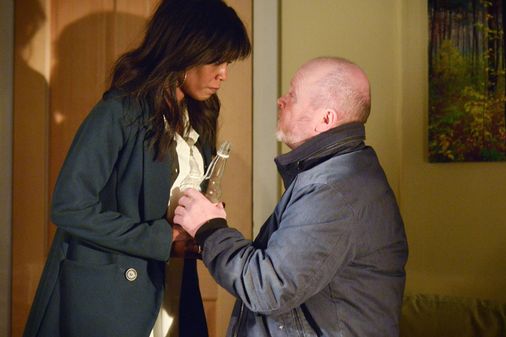 © bb