SPOILER ALERT
Abi and Jay wake to face their situation and things turn into a massive argument as Jay assures her he'll support her if she's pregnant, while she's adamant she'd have an abortion.

With Peter acting peculiar and hostile towards Cindy, Lola asks him what's going on but he doesn't want to tell her anything.

The boys meet Bob the man who's paying for the car - they get the money but can't decide who should look after it.

Abi is nominated as the most responsible and she hides it as she goes to get a pregnancy test.

Dexter's date with Bob's daughter Kitty is going well until he agrees to meet her at the caravan and finds the place ransacked.

Alfie can't help but get involved when he sees a manic Jean sharing a drink with Ollie.

He and Roxy ask if he'd like to be her plus one to their wedding and a furious Jean snaps that that's if there is a wedding since he's still in love with Kat!

Tara agrees to a date with Billy but is she only with him because of his win at the bookies?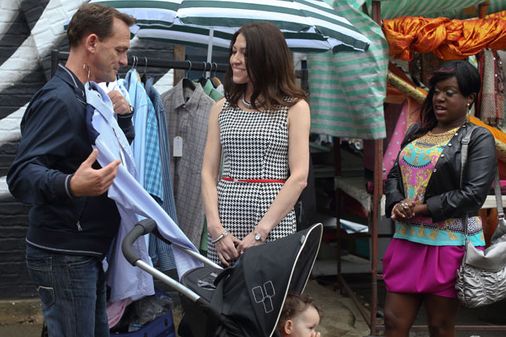 © BBC Pictures
Tara gets Billy splashing the cash