SPOILER ALERT
The arrival of David leaves Carol uneasy; she stands up to him and is cagey when he asks after Bianca.

His girlfriend Naomi arrives at the door and the pair argue - he wants to give Bianca £20,000 before they go on the run.

He lays out the truth and tells her he's just using her leaving her threatening to call her husband and his business partner Don.

Away from everyone else he tells Carol how sorry he is for everything he did and how he treated her and begs for another chance.

What will she say?

Don and a group of shady looking men arrive at the house and take all of David's money and his car.

He tries to stop them but ends up in a heap on the ground beaten and bloodied.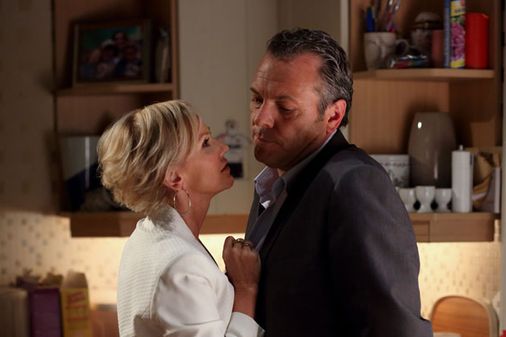 © BBC Pictures
David's companion wants him to make a move