SPOILER ALERT!
Mick gets a phone call about Stan's welfare but claims he's not bothered. However, after speaking to Linda Mick goes to visit him. However, when he arrives at Stan's place he finds the door ajar and goes in to investigate…

Lucy and Lauren's bank meeting is a nightmare, and Max refuses when they ask him for a loan. However, Lucy reveals that she persuaded Max to change his mind. However, Lauren's happiness doesn't last long when she discovers Jake designed their website. Will Lucy convince her to stay?
​
Jane and Ian argue about the restaurant, though it's obvious that they miss each other. Ian kisses Jane in the heat of the moment, and she furiously leaves.

It's Roxy's birthday and she's hurt when Ronnie tells her nothing special has been planned. Feeling a bit guilty, Ronnie and Tina sort out a party at The Vic.
​
The Carters are surprised when Linda lets Sharon interview staff for her bar at The Vic, though she's obviously up to something. Johnny gets a job at Sharon's bar.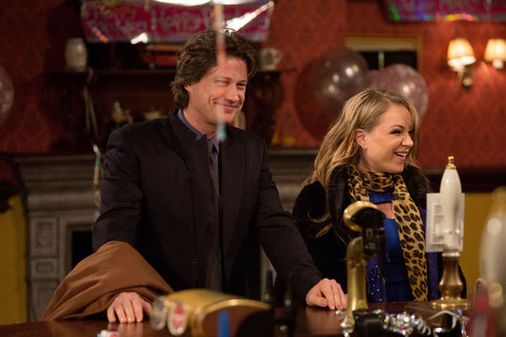 © BBC Pictures
Mick gets a call about Stan