SPOILER ALERT!
A torn Ian listens to Kathy and after being presented with a surprise award, reveals the truth that he's sold Beale's to a supermarket chain. Worried for the market, the less than pleased residents rally at Masood's and decide to boycott all of the Beale's businesses but can Kathy convince them otherwise?
Meanwhile, Tina and Soph take things to the next level and later both agree it was a one off and will try to make a go of it with the ones they love. Sonia confides in Mick and tells him she thinks her and Tina broke up. Later on, Mick is disappointed when Tina reveals she slept with someone else and is torn on what to do about her relationship with Sonia. When Tina admits things have been tough between them for a while, a debate amongst the Carters breaks out but what will Tina decide to do?
​​Stacey is suspicious when she sees Andy going into No.5 late at night. Elsewhere, Ben is disheartened when Pam continues to shun him but Les eventually convinces her that he deserves a second chance for the sake of Paul. Donna wonders if Claudette will show up to fetch her award.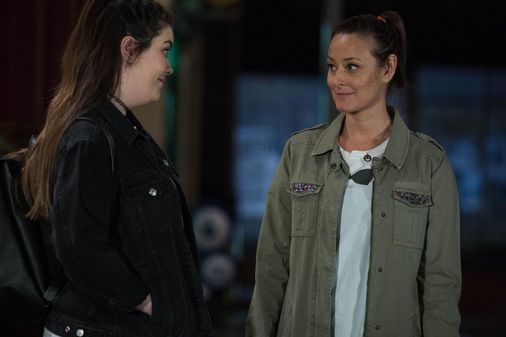 © BBC Pictures