SPOILER ALERT!
Michael is on edge when he can't get hold of Alice and she is still missing by the evening. Kat and Joey ask Michael about Alice's whereabouts and Joey squares up to Michael, presuming her disappearance has something to do with him.

Janine invites family and friends to her birthday party, but is upset when she realises no one is coming. Michael pops by with a birthday card and touched that he's the only person to remember her big day, Janine invites him over for dinner tomorrow. What has Michael got up his sleeve?

Alfie and Roxy return loved up after their holiday and agree to stay away from Ronnie and Kat for the sake of their relationship, but will it be easier said than done?

Roxy tells Ronnie she can't see her anymore which leaves Ronnie broken, while Alfie tells Kat he will be keeping his distance from her too.

Whitney fears she has blown her chances of getting her job back when she tells the police exactly what she thinks of Dennis and Sharon.

​Billy is pleased that his injury has healed as it means he can play in the football match, so he is gutted when Danny puts him on the bench.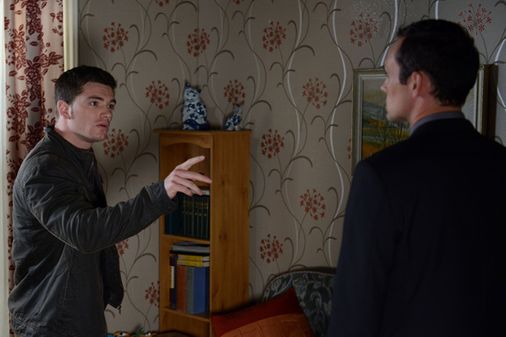 © BBC Pictures
Joey wants to know where Alice is