SPOILER ALERT!
Lucy and Lauren go to the Branning household with a miserable Whitney, but it's clear Lucy wants to be somewhere else. Whitney is upset by her insensitivity and Lucy takes the opportunity to leave. What is she hiding?

Masood knows Jane is using him but plays along as Shabnam is upset her plan failed. She's relieved when Masood explains they're not actually together.

Mick sees Stan's flat in a mess and thinks it's an intruder, but it turns out to be Shirley who says she will stay there until Stan leaves The Vic.

Johnny has to face the music with Sharon and Phil. Sharon is obviously disappointed and fires him.
​
Meanwhile, Jake tries to make a special meal for two and waits for his guest to arrive as Aleks watches on.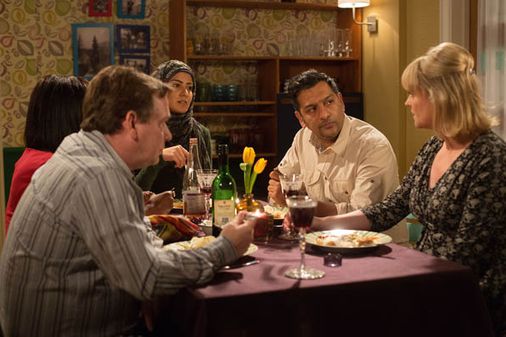 © xx
xx