SPOILER ALERT!
Mick's family are concerned about his bruises but he tells them it was kids. It's obvious he isn't being entirely truthful. Mick visits Stan in hospital to get some answers. Later, Tina is furious when she finds out Mick knew about Stan being in hospital. She wants to bring him to stay with them but Mick refuses. Will Tina go and do it anyway?

Denise becomes suspicious of Jane and Ian's relationship. After Ian praises Jane, Denise and Shabnam concoct a plan to invite Jane, Ian and Masood over for a home-cooked meal, but what are their intentions?
​
Lucy persuades Lauren to go out and celebrate her birthday, but Lauren's suspicions about Lucy and Jake's relationship get the better of her and she is caught searching through Lucy's phone. Lucy convinces Lauren nothing is going on, but it's clear she's hiding something.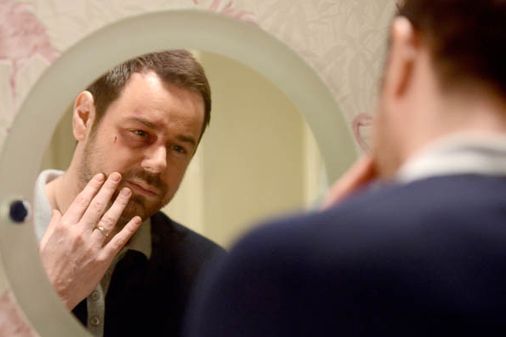 © BBC Pictures
Mick examines his bruises