SPOILER ALERT!
As the moment of truth draws closer, Alice becomes more nervous about going along with Michael's plan, but Michael uses his manipulative ways to convince her. Alice is thrilled when she Janine won't to go to The Vic's Halloween party, but then Janine calls Michael, putting the plan back into action.

Alice heads to Janine's and Michael goes to The Vic to wait for news from Alice. Suddenly he receives a worrying call from a distraught Alice and he rushes straight home to find Alice with blood on her hands…

Peter and Lucy throw a scary movie Halloween night at home but they struggle to think of a way to get rid of Cindy. Later, at the Beales', the gang keep hearing noises – is there someone there?

Sadie is looking forward to The Vic's Halloween party, but then her babysitter lets her down. Luckily Lola saves the day by getting Cindy to watch Bella.
​
Danny frets over the missing money and is about to come clean to Dot when Billy 'discovers' it and is the hero of the day.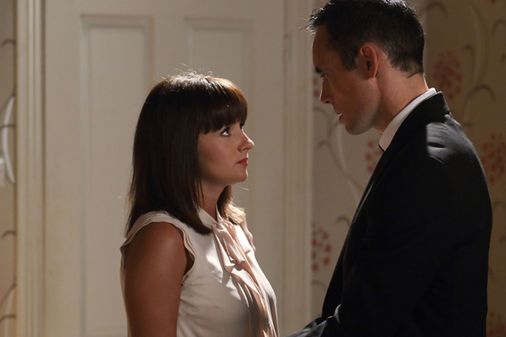 © BBC Pictures
Michael talks Alice into going to Janine's