SPOILER ALERT!
A guest posts a review announcing that a member of the staff is HIV positive, and Finn thinks it's an attack of him. Val is horrified to hear that he news has spread round the village, and she decides to announce her status to the village. How will people react?

Tensions are high at the Dingle household, with Lisa furious at Zak taking Belle to the police. Can they put it aside for the sake of their daughter?

The police comes looking for missing cars and Cain covers for Debbie, though it confirms what he suspected. He warns her not to get into the police's bad books, but will she listen?

Edna wins £20k on a stratchcard for her birthday, but she urges Harriet to keep quiet about it.
​
Elsewhere, Bernice embarks on a new business adventure having decided the village needs a salon.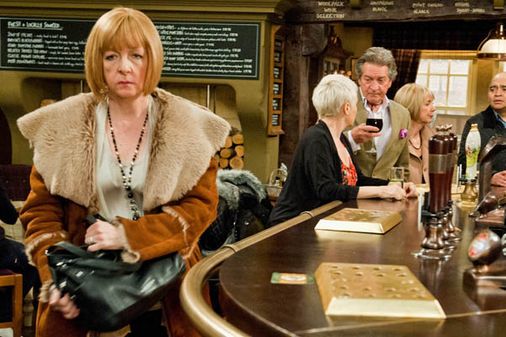 © ITV Pictures
The village find out about Val