SPOILER ALERT!
The villagers can't believe it when they wake up to find For Sale boards outside their houses. As Alicia suggests perhaps Declan is desperate, Steve stirs things up when he reveals he offered to buy Home Farm but Declan turned him down.

The shocked villagers think they're getting excited so Declan can stay in his mansion. Meanwhile, Declan considers the one debt he didn't want to have to call in.

Elsewhere, Paddy tries not to look worried as Rhona is in obvious pain, as Vanessa worries he doesn't know what he's taken on.

Later, she encourages Paddy to go and treat Alfie, insisting she'll be fine. But Paddy forgets his vet's bag and Rhona is tempted. Paddy can't believe what he comes home to.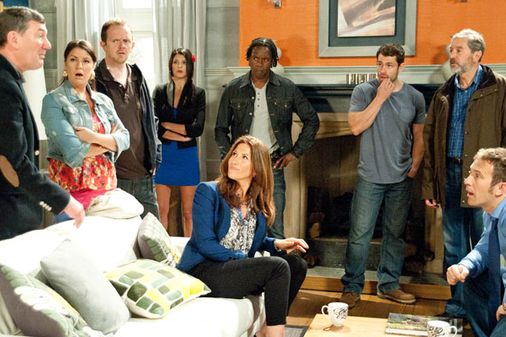 © ITV
Declan's in everyone's bad books