SPOILER ALERT!
Episode 1
Zak warns Debbie not to do anything stupid and Cameron soon works out she's about to do a runner with her kids. Cameron tries to convince her that taking the kids will only make things worse and it becomes clear that he doesn't want to let Debbie go. Cue a passionate kiss…

Elsewhere, it's the launch of Declan's glamping site and Nicola isn't happy when he sends her back to guard the office in case Katie causes trouble. Declan welcomes visitors to the plush site but is aware he's lacking family support. But it isn't long before he's flirting with two attractive ladies and inviting them back to Home Farm.

Also, Moira is fed up of Andy and Nicola's thrown to hear Steve has paid her garage bill.
Episode 2
Debbie furiously pulls away from Cameron and tells him she doesn't want him messing with her head again. Chas walks in and senses an atmosphere, before Cameron ushers her away.

When she's left alone with the kids for a moment, Debbie makes her move before Chas, Cameron and Diane rush out to see her car disappearing in the distance. Cameron tells Chas he'll go and bring her back and heads to the airport, where Debbie and the kids are checking in for a flight. Will he convince her to return - or could they leave together?

Elsewhere, Katie's guessed Declan's game and arrives home to see him heading upstairs with the girls. She flings her wedding ring at him, leaving him sad that their marriage is officially over.

Also, Diane wonders Nicola and Steve are having an affair.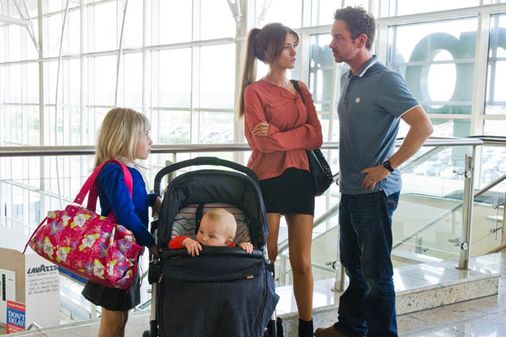 © ITV
Cameron tracks down Debbie