SPOILER ALERT!
Gabby bunks off school, annoyed that she isn't allowed a pony. She's spotted by Laurel and the two have a row in which Gabby ends up running across the road and into the path of a bus. However Ross, who has been nicking money from Moira and Cain, throws himself over Gabby, getting the brunt of the impact.

Charity decides she, Jai, Archie and Noah should all go out as a family, but it's obvious that it won't be easy for her, and Rachel isn't exactly over the moon about the situation either. When visiting Santa's grotto, he calls her 'mum', leaving her less than happy.

​Pollard thinks a woman in the café is waiting to meet Rodney and scares her off. Rodney realises that Pollard has been meddling and Bob has to intervene as they square up to each other.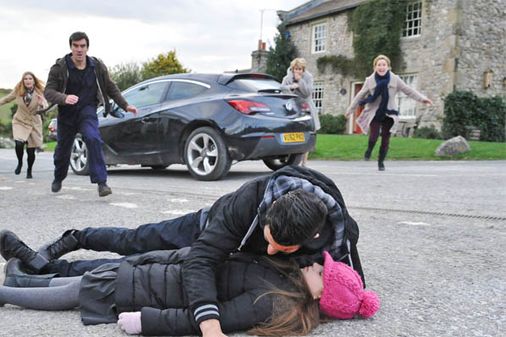 © ITV Pictures
Ross saves Gabby