SPOILER ALERT!
Rachel and Sam don't notice Samson whirling his sparkler too close to the fireworks box, which sets alight dangerously close to Archie. Jai reacts furiously when he finds out Archie was involved in the incident. Sam sees his reaction and wonders what is going on.

Jacob says he is going to get himself adopted by a different family, and then tells a distraught Alicia he never wants to see her again. Priya tries to talk some sense into him, but will she be successful?

​Gabby is rude to Brenda and Angel finds it hilarious. Nicola is furious with Bernice's offhand attitude whilst Bob and Brenda confront them over Gabby and Angel's bad behaviour.

​Amy tries to convince Pollard and Val that she is fine. Rodney tries to finish his escort career but doesn't how he will continue to help Georgia's money needs.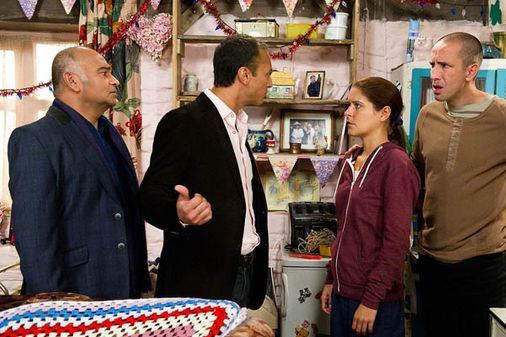 © ITV Pictures
Jai is angry about the accident with Archie