SPOILER ALERT!
Dan gives Laurel the names of three garages Cain was dealing with that day and she decides to go after he attacker. At one of the garages, she freezes in fear as she recognises a voice. She decides to follow the man home.

Elsewhere, Paddy tells Rhona he's booked them a break to Whitby in an attempt to save their marriage. Rhona's forced to agree. Vanessa, meanwhile, announces that she's leaving for good.

Kerry's foot goes septic and Amy takes her in to the hospital - it could be serious as she is diabetic. As a result, Amy misses a photo shoot and interview with Val and Pollard for the B&B.

Also, Declan tries to look generous by offering Alicia free festival tickets, but Katie isn't convinced and just wants out.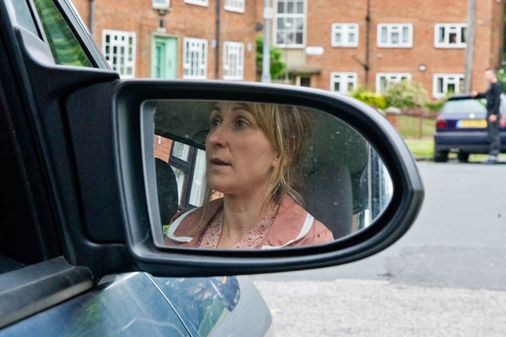 © ITV
Has Laurel found her attacker?