SPOILER ALERT!
Episode 1
Vanessa realises Rhona has been taking many more pills than she thought when she sees her signing for a parcel. But Rhona continues to lie to her and Vanessa watches with sadness as she sees Rhona frantically searching for the pills she's hidden.

It all proves too much for Rhona and she smashes the medical cabinet in the surgery, making it look like a robbery.

Elsewhere, Laurel is full of fear and anxiety and takes it out on Marlon. But soon the police make progress and invite Laurel to an ID parade.

Also, Nikhil asks Val and Pollard for a practice run before making a decision on the B&B. Val and Pollard cook up a plan to make it as smooth as possible after worrying Gennie has gone off the idea.
Episode 2
Rhona stashes the drugs she stole as Paddy calls the police. When she arrives at the surgery, Vanessa guesses Rhona was behind the break in and is shocked by her behaviour when she lets Pearl believe it was her fault. Vanessa later finds Rhona's stash.

Elsewhere, Rhona wants a hand-fasting ceremony next week before all her hair falls out. Brenda makes a big decision, asking Gennie to shave her head for her. Gennie eventually agrees as her mum sets up the clippers.

Also, at the village football kick-about Priya and Rachel are throwing daggers. When Priya flirts with Sam, Rachel sees red and takes it out on David with a dirty tackle.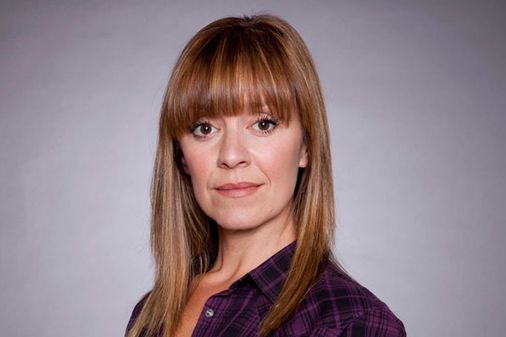 © ITV
Rhona's addiction is out of control