SPOILER ALERT!
Diane looks online and sees that drugs could help her. At the clinic, Diane is uncomfortable as she lies about being exposed to HIV. Back in the village, she tries to convince Val to tell Pollard about her HIV fears.

Alicia panics as she realises her necklace is missing, and Brenda is shocked when Bob accuses her of stealing it and his valentine's day she gave him. She produces the receipt and storms out, and Bob feels dreadful. But could he still be right?

Elsewhere, Gemma is left out when Sean and Belle are together. Bernice feels terrible when Jimmy realises Anton stole Carl's cufflinks. Cain manipulates James into going on a business trip to France to get him away from Chas.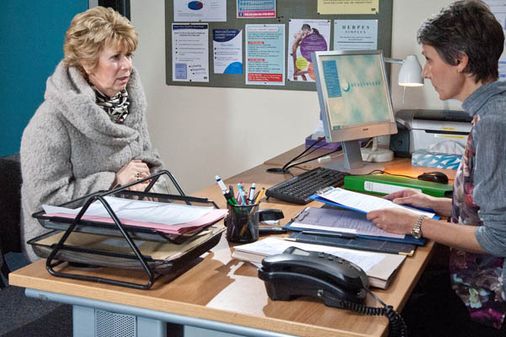 © ITV Pictures
Diane seeks help