SPOILER ALERT!
Charity wants an abortion and sooner rather than later. She plans a trip to the doctor and ropes Debbie into helping with her cover story. However, Megan finds the pregnancy test and promptly confronts Declan. Declan wants to find out the truth and goes to talk to Charity, but will he get there before she goes through with the abortion?

Val wants to dump Ian, realising they are totally different. David overhears Val's intention and informs Pollard he might still have a chance. But when Ian tells Val how much he enjoys spending time with her, will she stay with him a while longer?

Elsewhere, Moira's disappointed that Cain wants to put the wedding on hold because of Belle. Zak overhears his plans and thinks differently. Declan agrees that Bernice can rent Pear Tree for her salon but she has to tell Jimmy, who in turn is trying to sort things out with Adam.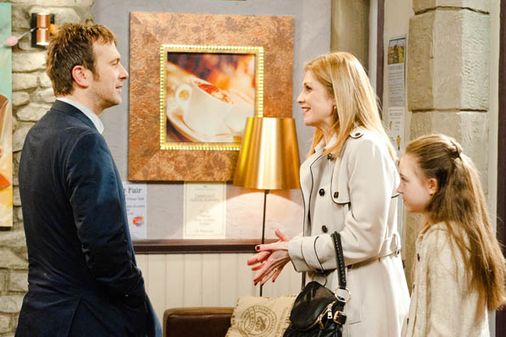 © ITV Pictures
Megan finds Charity's pregnancy test