SPOILER ALERT!
David is stunned that Alicia knew about Priya's eating disorder. Jai gets ready to tell Georgia and Rishi about Priya's condition. How will Priya react when she realises everyone knows?

Lisa urges Zak not to be harsh to Belle. Belle assures Zak she's fine and fumes at Lisa for lying. It's obvious that the pressure of keeping Belle quiet is tipping Lisa over the edge. Cain tells Chas the latest lie they're telling Zak. Cain's intrigued when Dom suggests moving away – could it help with Belle's guilt?

An unimpressed Megan looks at a contract Declan's drawn up, giving Charity a third of the business. Charity arrives to sign but Megan wants her to take her time. Charity's Decree Nisi has arrived and she doesn't know what to do about Jai. Declan suggests she use the money they got from Mark to get the best divorce lawyer around to wipe the floor with Jai. But what will Megan make of Declan and Charity's efforts if she were to hear about it?
​
Elsewhere, Paddy turns out Victoria's offer to make Marlon a cake, but soon coms crawling back. James returns from his travels, but will he and Chas pick up where they left off?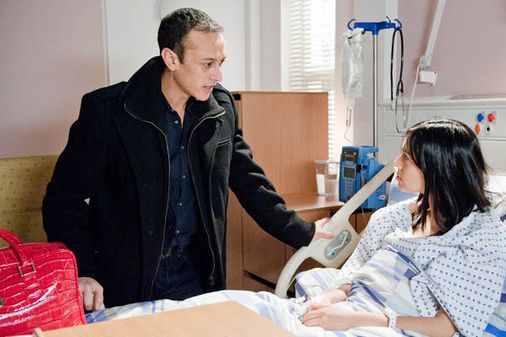 © ITV Pictures
Jai gives Priya a talking to