SPOILER ALERT!
​
Kerry and Daz are in a state after their night out and Dan is far from impressed by their antics. Later, Dan tells Bob he thinks Daz likes Kerry. Bob tries to reassure him Kerry is a one-man girl. Meanwhile, Daz is clearly enjoying spending time with her. Is Dan right to feel nervous about his brother's intentions? Soon Dan learns from Daz that Sean intends to join the army like his uncle, its yet another kick in the teeth for Dan.

Following on from Jai's warning about Rakesh, David's worrying about Priya's arranged marriage and is determined to find out more from Jai. David doesn't initially think Priya would take Amba away from the village but Jai insists he's underestimating Rakesh. David wants evidence from Jai before he can help keep Priya and Rakesh apart. Priya is shocked when Alicia informs her Jai has told David she is planning to move Amba away from the village and Priya's furious with Jai. Will Jai convince David that Rakesh is a bad egg? Or will Rakesh win David round? And what exactly is Jai and Rakesh's history?

Cain sees an exchange between Chas and Adam and guesses something has happened and is determined to find out. How will an angry Cain deal with Adam?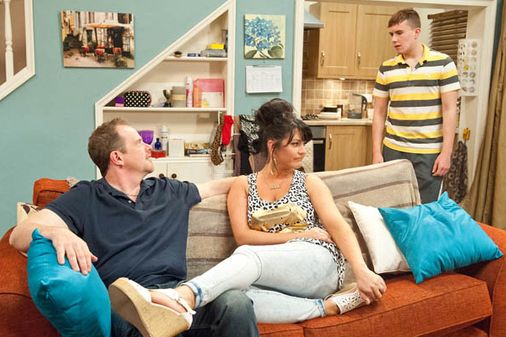 © ITV Pictures
Dan worries how well his brother is getting on with Kerry